Hello, gorgeous! Here at BACKtoBELOVED
we are passionate about reminding women that through Christ, they are loved & valued. They are seen & ever-pursued by the King of Kings.


​With this mission, we are selling handmade jewels to raise money for victims of human trafficking.

So when the world says we aren't worth it, let's show them our jewelry & remind them who we who are & ultimately, who Jesus is.
​




---
How does B2B fight
​human trafficking?
We are partnering with Grow Free TN,
an organization that is focused
on "uniting & equipping the TN community
to end modern-day slavery." They focus on
caring for survivors & equipping them move
into a healthy, safe lifestyle. They are a force
of change & that is why B2B is thrilled to
help their mission. For more info check out
growfreetn.org
Past Partnerships

YellowRose Productions

IN 2016 we partnered YellowRose Productions;
a theater company that produced and performed
​"Princess Cut". The musical is based on the true
​story of a girl who was trafficked when she was
five-years-old. A portion of all sales go towards
​furthering their mission of raising awareness
about human trafficking through theater.
For more info, check out
​
​www.yellowroseproductions.com
Powered by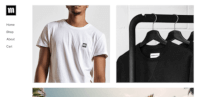 Create your own unique website with customizable templates.