Consider this, the average Romanian man makes $400 a month, but the average Romanian, human trafficker makes $500 a night... why does greed make society raise girls to be sold for sex?
As my beads were delivered to Shannon, the head of a charity that is bringing food, basic necessities, and Jesus to Romanian prostitutes and trafficked women & children, she told my friend the key to ending sex trafficking: teaching girls their identity in Christ. She said these women are raised to think they are worth literally $10, and their identity is founded in exploitation, greed, & lust. But Shannon also said this truth: the only way to end human trafficking is to show women that they are more than just a body, a face, an object. They need to know their identity in Christ in order to have the power to walk away from sex trafficking. WOW.

Powered by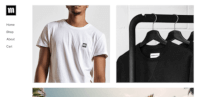 Create your own unique website with customizable templates.